PlayTime Productions Auditions
Offering Young People an Opportunity to Participate in Theatre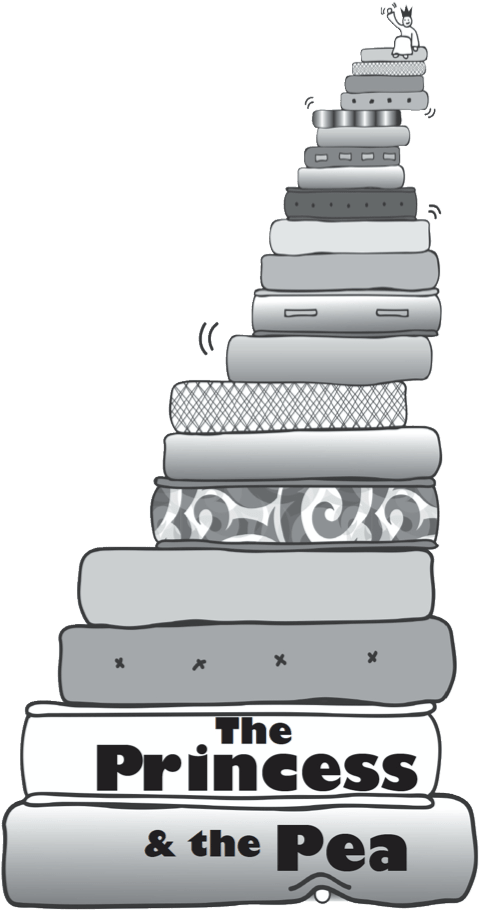 Playtime Productions will hold spring play auditions for an original musical production of "The Princess & the Pea".
Wednesday, January 29th from 4:30-7:00 p.m.
Monona Public Library
(lower level)
Playtime Productions is an educational theater experience for kids in grades 3-12. There is no audition fee. Please plan to attend the entire audition timeslot.
There will be about 16 performances throughout the Dane County Area from the end of March through early May.
First-time auditioners are encouraged to call Renaye Leach for more information about auditions, rehearsal schedules, and tuition at (608) 437-4217.
The cast is comprised of about 25 children, ranging in age from 8-18 years old. Most of them are under 14 years old. The varied age range gives participants a chance to interact with children of different ages: older children lend a helping hand to the younger ones with makeup and costumes, lines and dance steps. Interaction with staff and parent volunteers who help get the production ready to go allows for intergenerational mentoring to middle school-aged children.
PlayTime appeals to children of all kinds of talents and ambitions—those who are actively involved in many activities, and those for whom PTP is their only group activity. For many in the cast, this will be their first play. Children do not have to prepare memorized pieces to audition, they just must be ready to read, sing a little, and try a few dance steps.
Each cast member will be given a script and songbook and be expected to record and learn his/her blocking, stage business, and choreography. In addition to their parts, cast members are assigned duties necessary to change the set and props for scene changes. Throughout the production, the cast members benefit in many ways from their immersion in this PlayTime Productions theater experience—
developing memorization abilities while reading and reciting lines
practicing reading skills, reading for different meanings and interpreting inflections in spoken language
cooperating backstage when lights go up for the opening night
developing team skills during the practicing of a hasty scene change
learning responsibility, as everyone must do his or her part to get the show ready to go on time
interacting, having fun, and taking pride in an accomplished task, bolstering young confidence
the versatility of acting and movement of drama all form a wonderful learning experience
The Touring Season Throughout Dane County
Our schedule as a touring company involves a different production each fall and spring. PTP brings live theatre to family audiences in Belleville, Madison, McFarland, Monona, Mt. Horeb, Sauk City, Stoughton, and Waunakee.
One of the unique aspects of PTP is the opportunity it offers to children to perform in different types of venues—from a middle school auditorium in a small town in Dane County to the Overture Center in downtown Madison. Each time PTP casts perform, it will be on a new stage for an audience that is different from the last.
This change in venue enhances the children's versatility and thinking skills as they learn how to adapt to varied space and time constraints. In addition, cast members are assigned tour responsibilities so that the entire production can move efficiently from one location to another. Under adult supervision, props and costumes are inventoried, organized, and loaded onto vans.
Cast members don costumes, and put on their own makeup. When the curtain comes down at the end of every performance, the cast knows its work is not done: they pack up the sets, lighting, and music equipment and load it back onto vans along with costumes and props—ready for the next performance.